Website Builder
While working for YP I worked on a proof-of-concept that allowed small businesses to start the process of creating their own websites using a set of predefined templates. My role was to design the UI interface and visual look and feel based on a set of developed wireframes.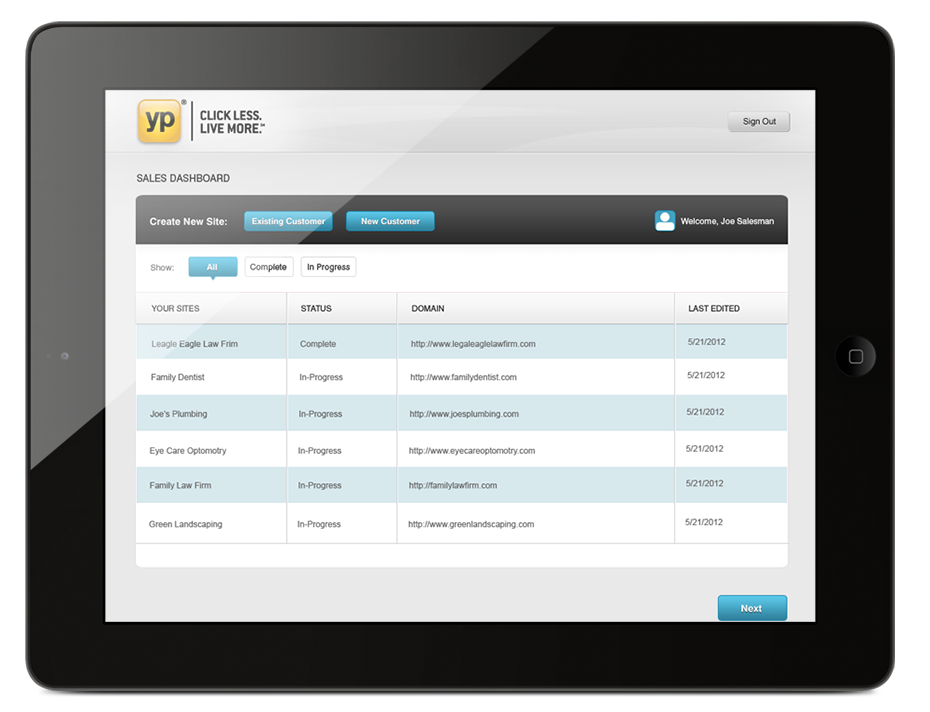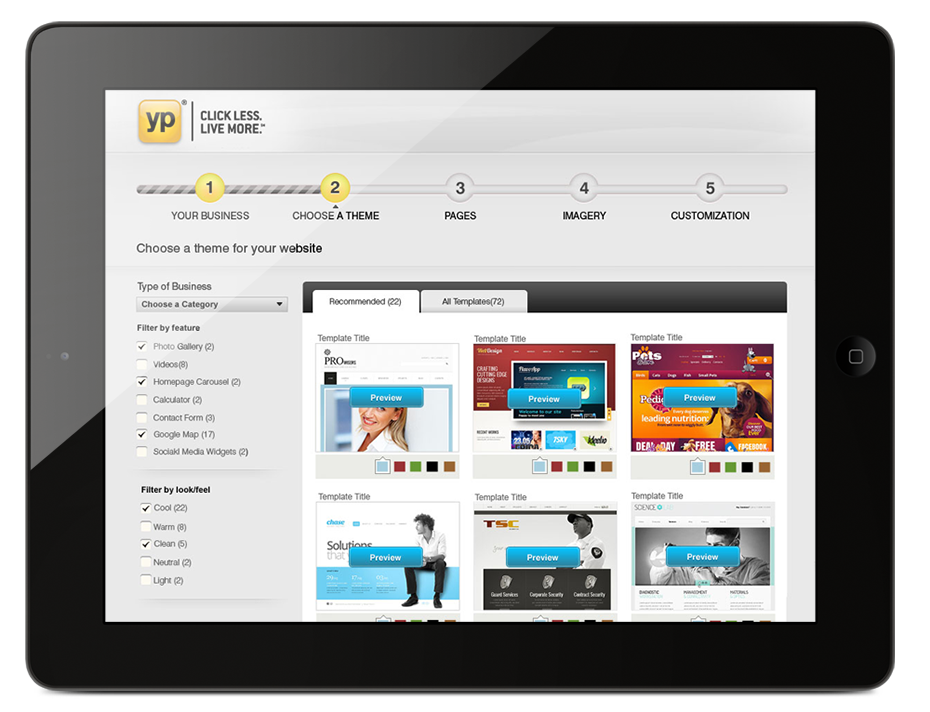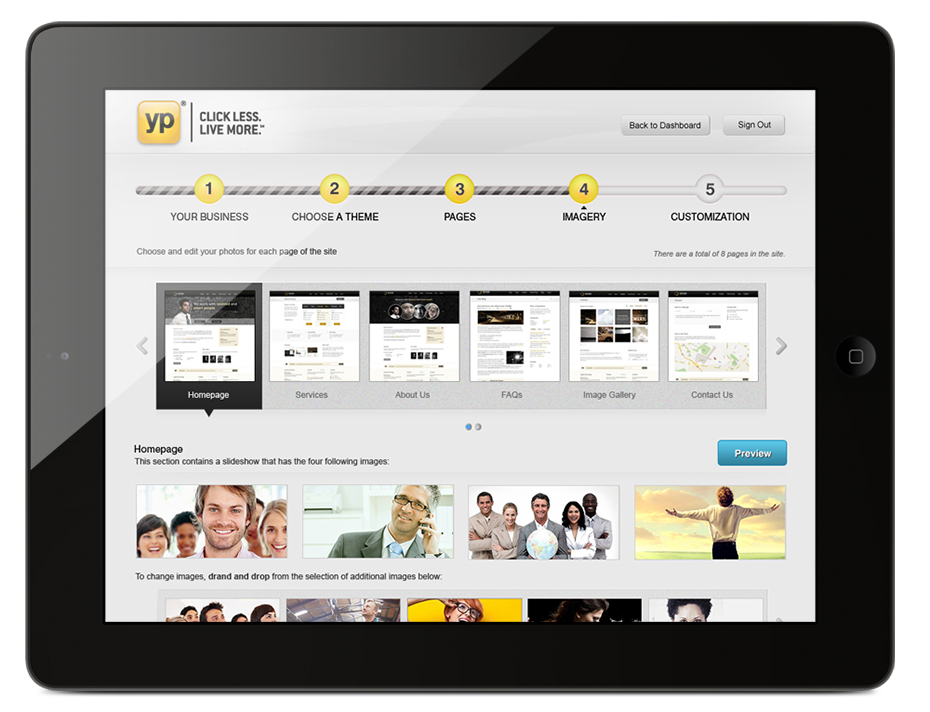 Challenges
Design a proof-of-concept application that users can build themselves or the sales team can use to build the customers website during the point-of-sale.
My Role
User Interface Design
Using the research conducted by a third party I designed the user interface based on a set of developed wireframes
I submitted a series of hi-fidelity mockups detailing how the user would accomplish their tasks within the application.