System One Services
System One stands as one of the largest professional staffing firms in the U.S. with more than 6,000 employees. For this project we provided design consultation on the re-design of their website.
The project was created as part of design consultation while working for AT&T Mobility. My role involved User Experience and visual design.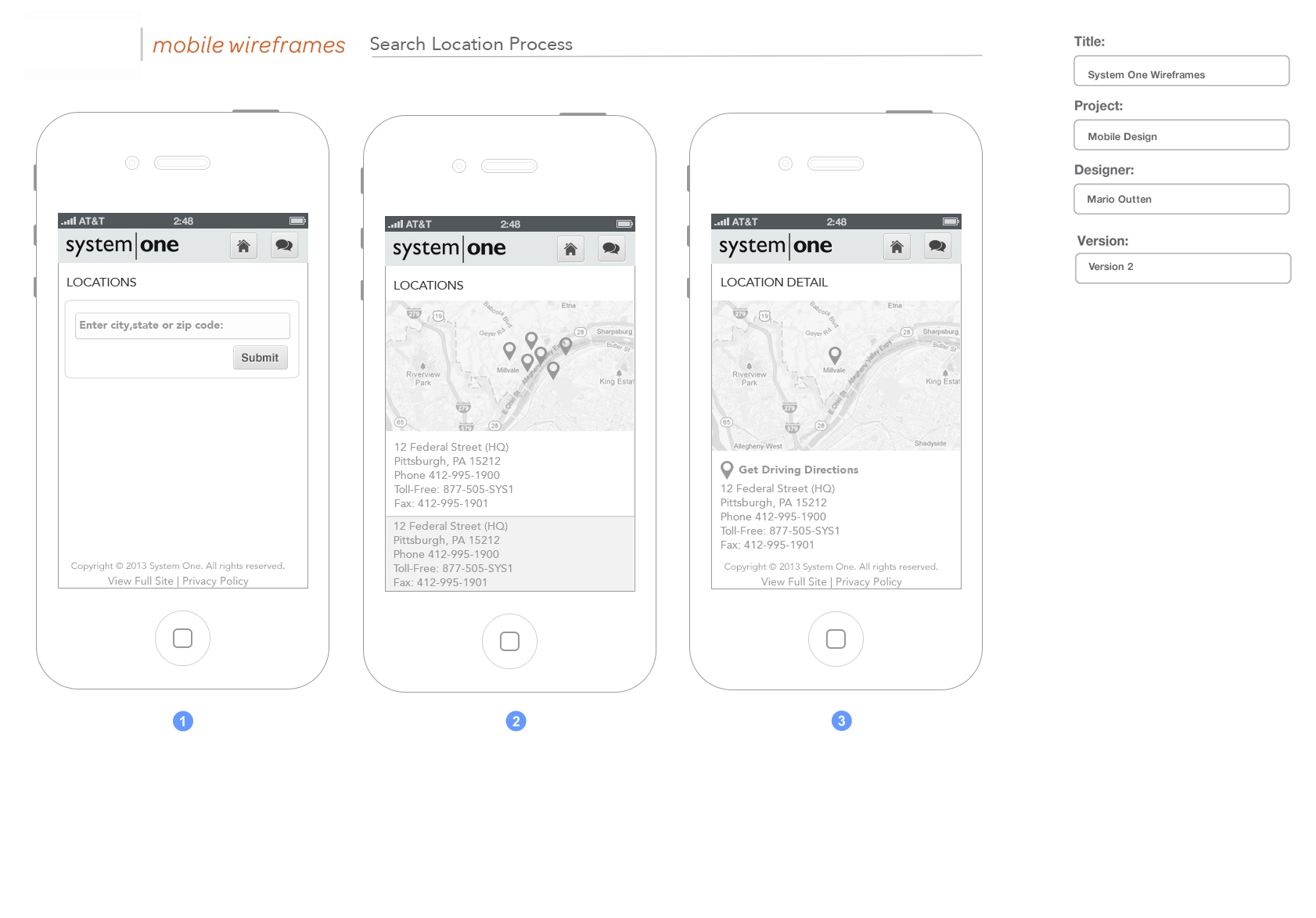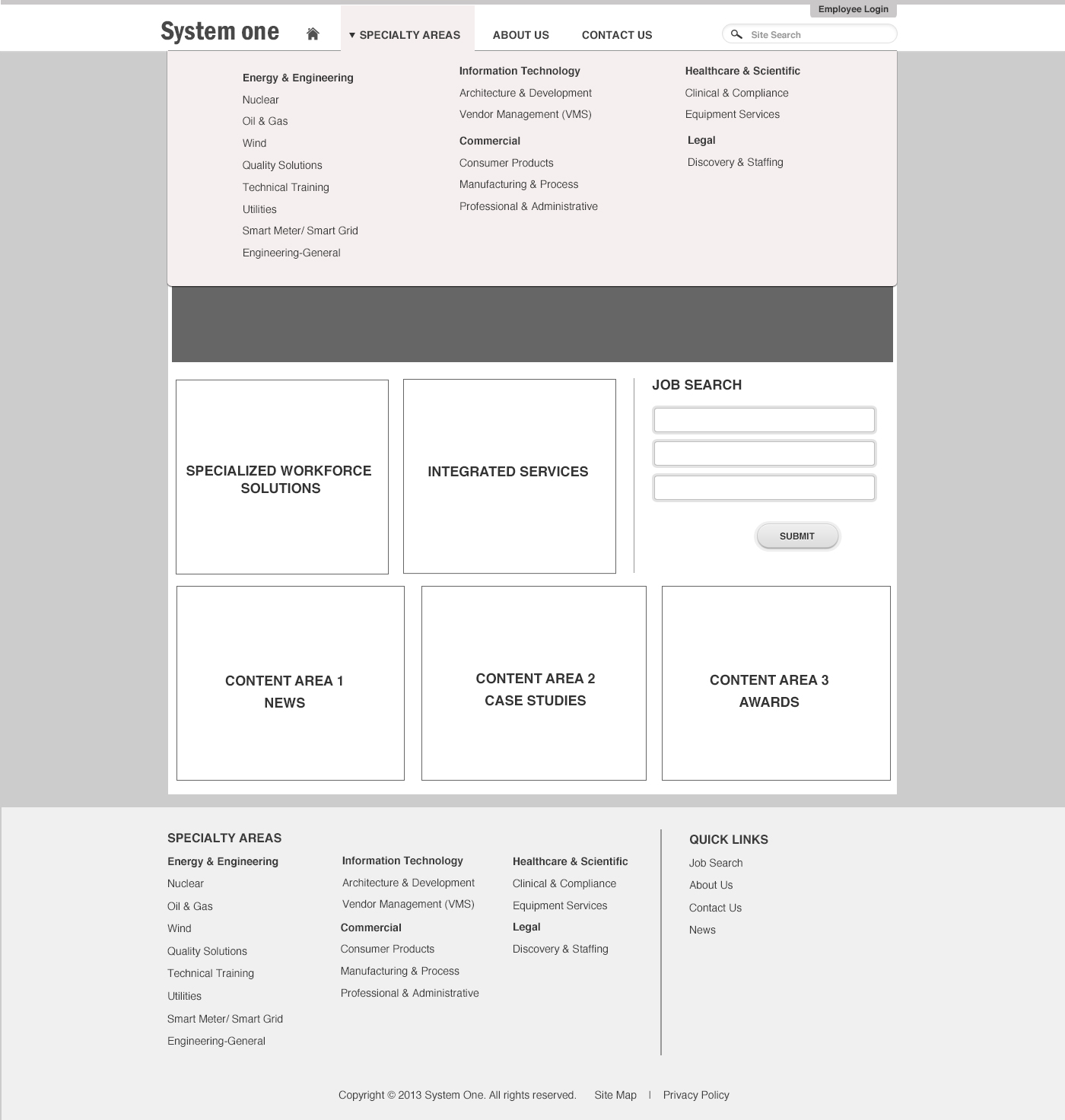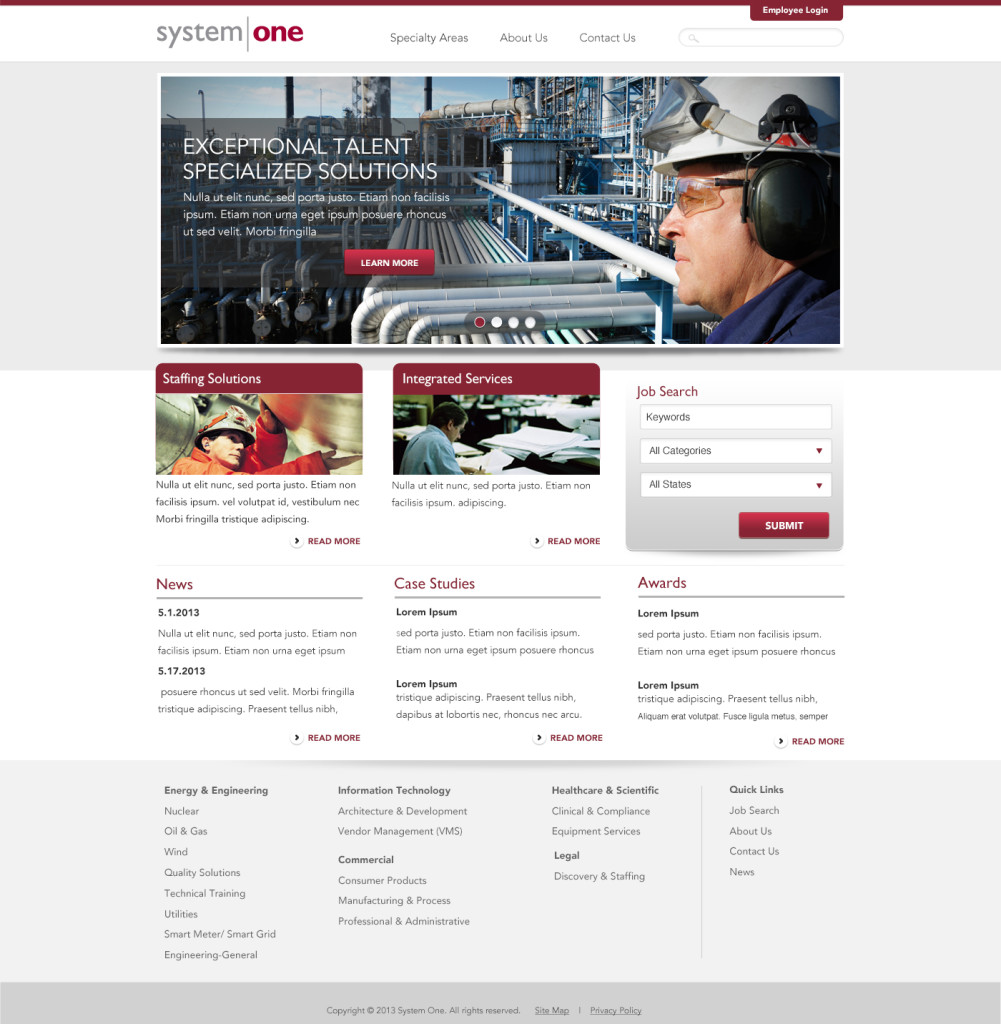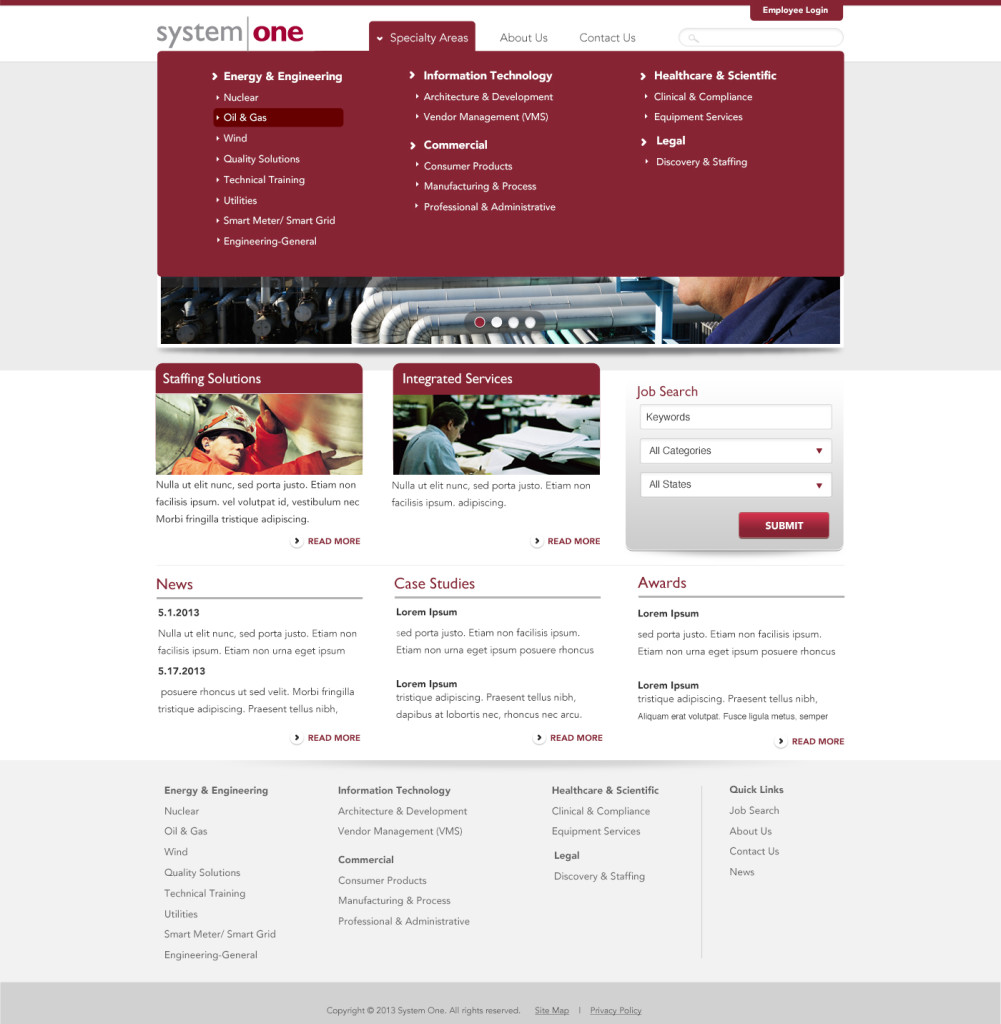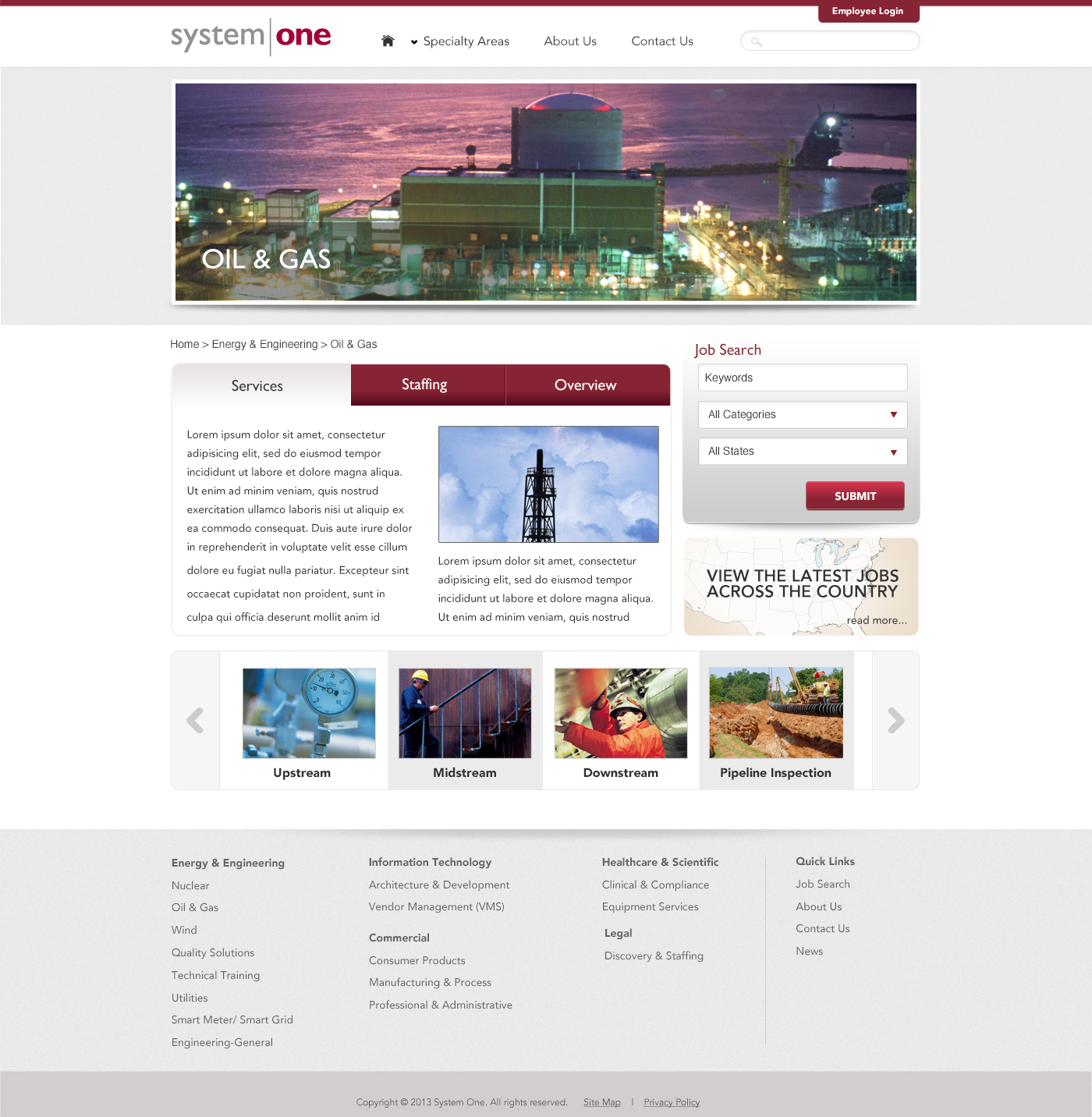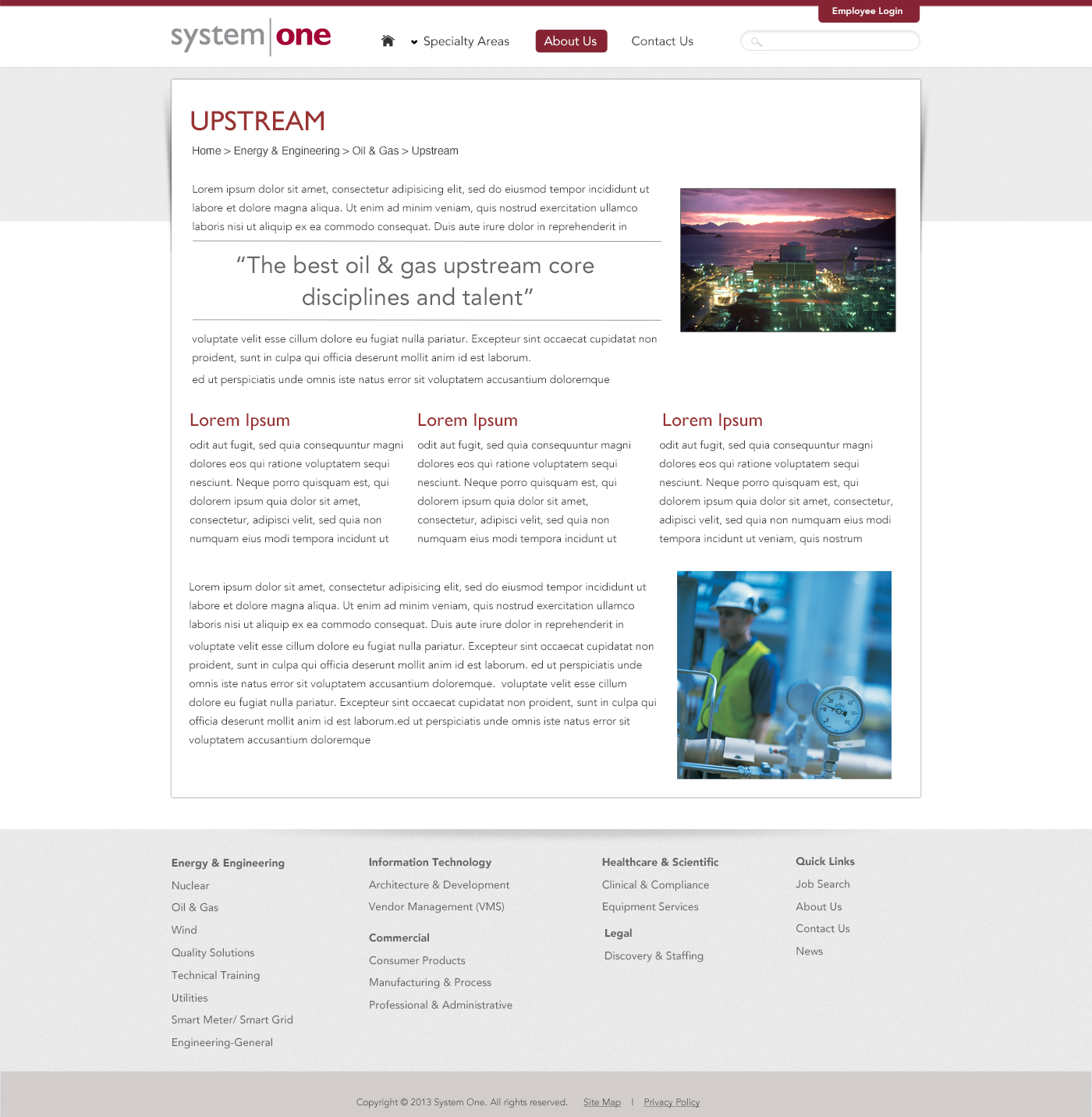 Challenges
Create a easy to navigate site that allowed users to find the various specialty areas served by System One.
My Role
Consultation on User Experience and User Interface Design.
To communicate the intended interactions I created a series of detailed wireframes detailing the users process through the new system
Finally I designed a set of hi-fidelity mockups so provide the visual representation of the new website.