E-Commerce Application
The project was created as part of design consultation while working for AT&T Mobility. Due to NDA I have changed the name of the client on all documents. The Lab Supply allows users to search for and view products as well as build a shopping list from their mobile devices by selecting from products available from the product catalog.
Upon building their shopping list, users can choose to either save their shopping lists and hot lists or forward their lists to members of their organization in charge of procurement. The application will provide many of the features that users have come to expect from a mobile eCommerce solution.
The first step is to understand the user's journey through the application. In this instance we mapped the various journeys a user may take.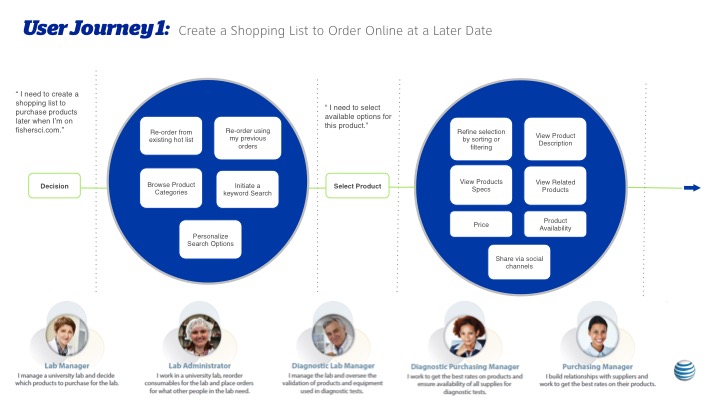 The user flow document details how the unser will move through the application.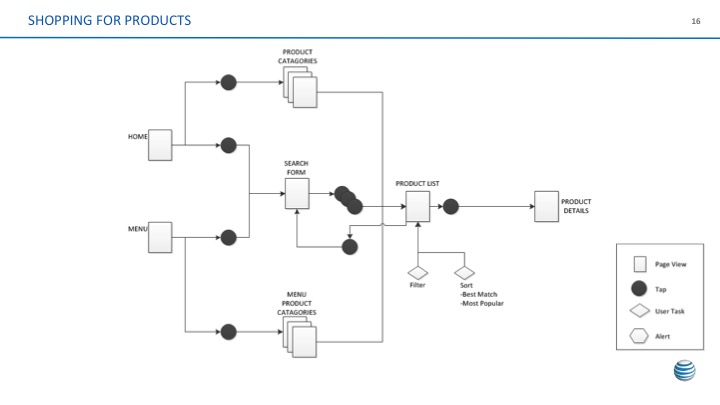 Wireframes of screens.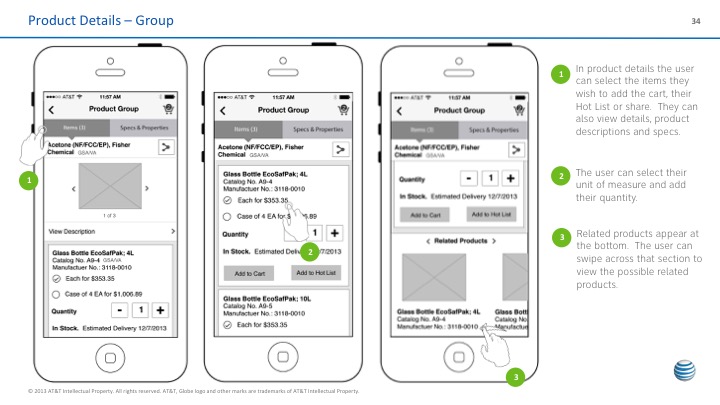 Hi-fidelity mockups.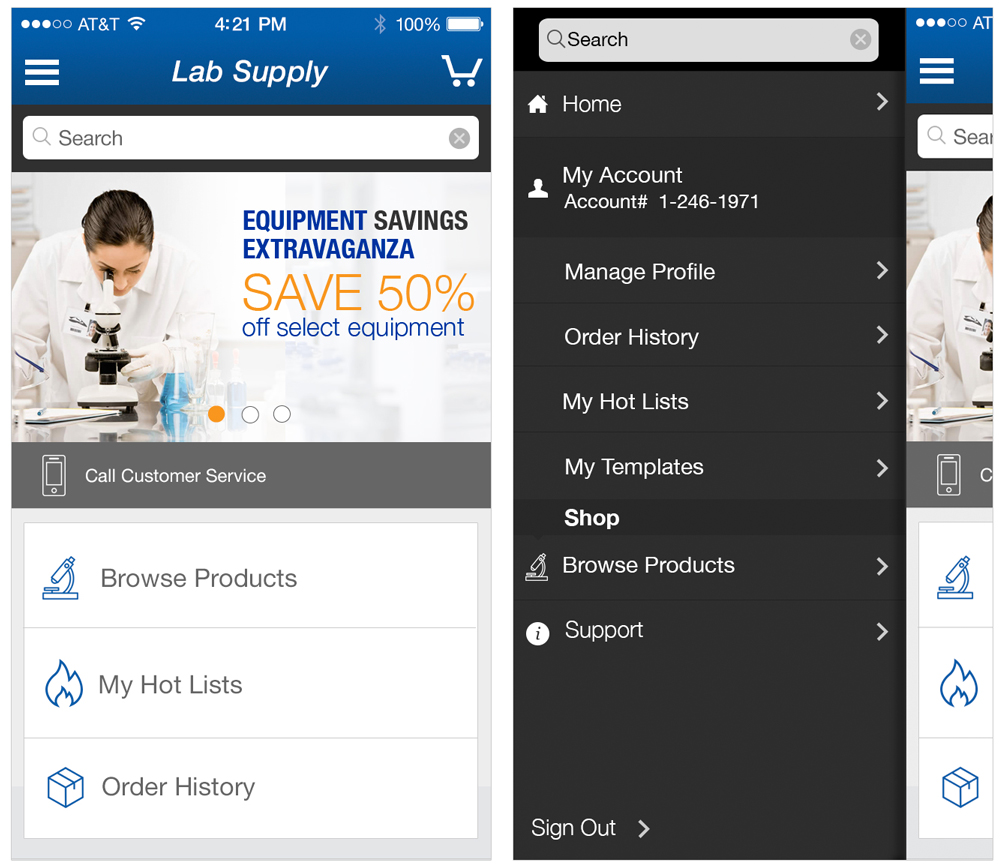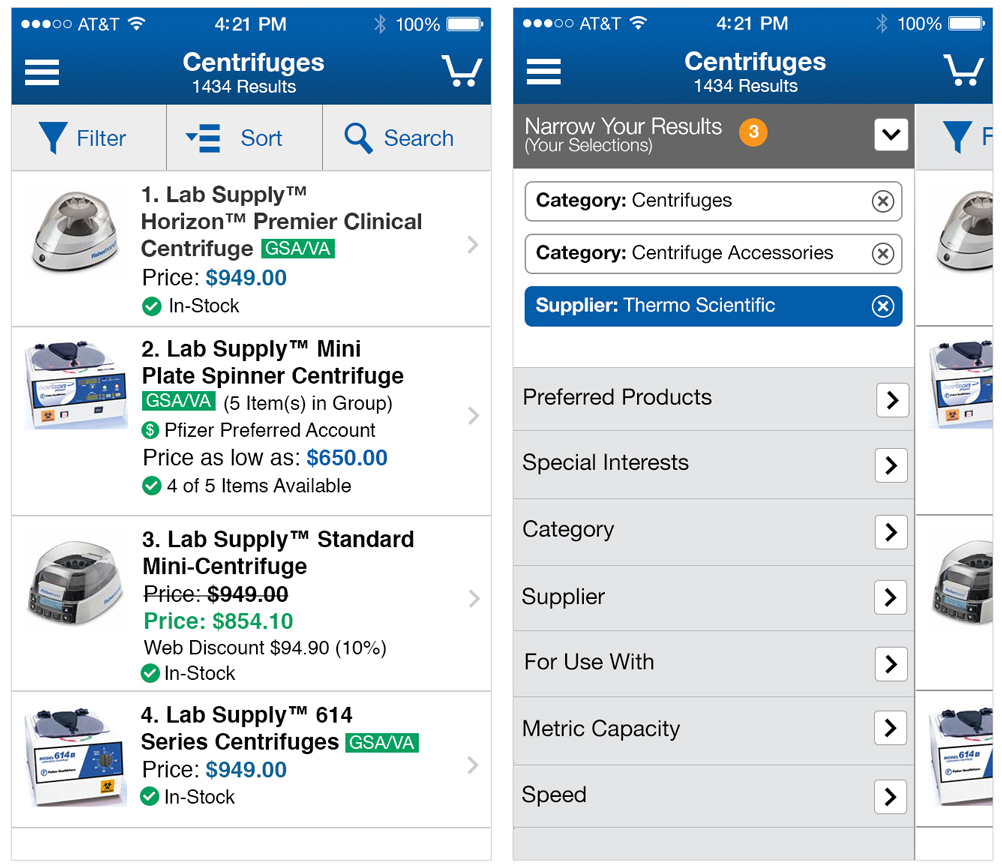 Challenges
The challenge was to create a mobile application that kept all the benefits of the desktop while allowing the user to search, sort and filter the various products available on a mobile device. Additional challenges were displaying complex scientific products that are available in multiple sizes, and measures.
Based on "Voice of Customer" interviews conducted by client and Stakeholder interviews conducted by me and the team. We created four key characteristics the mobile application must have for a good user experience for Thermo Fisher customers.
Mobile application should be easy to search.
Titles and roles may vary depending on organization size; however, primary users are end users that may purchase items in smaller quantities. Secondary customer
Users are involved in procurement.
Give mobile users the ability to view more information about products, cross-sell, and suggest product alternatives.
The design of a mobile solution should reinforce brand characteristics of Reliable, Tried and Trusted, and Quality.
My Role
Consultation on User Experience and User Interface Design
I created a series of Journey Map indicating how the target personas would move through the system
To communicate the intended interactions I created a series of detailed wireframes detailing the users process through the system
Finally I designed a set of hi-fidelity mockups so provide the visual representation of the application in android and iOS